While there's nothing wrong with a modern ring, sometimes an antique style can be even more special. It's no secret that antique engagement rings are having a moment. More and more brides are opting for antique-inspired styles, drawn to the unique beauty and craftsmanship of antique jewellery.
If you're considering an antique engagement ring, you're in for a treat. There are so many stunning antique ring styles to choose from, each with its own history and charm. Here are five stunning antique engagement ring styles that will make you rethink modern jewellery.
Georgian Rings (1714-1837)
Georgian rings are characterised by their delicate and intricate designs, often featuring floral or foliate patterns. One of the most unique aspects of Georgian rings is that they were often made with different colours of gold, which creates a magnificent contrast. If you're looking for an engagement ring that's truly one-of-a-kind, a Georgian ring is a perfect choice.
Victorian Rings (1837-1901)
Victorian rings are beloved for their sentimental design elements, which often include symbols of love such as hearts and flowers. These rings also frequently feature gemstones like diamonds, emeralds, and sapphires. If you're looking for an engagement ring with a lot of meaning, a Victorian ring is sure to symbolise your love perfectly.
Edwardian Rings (1901-1910)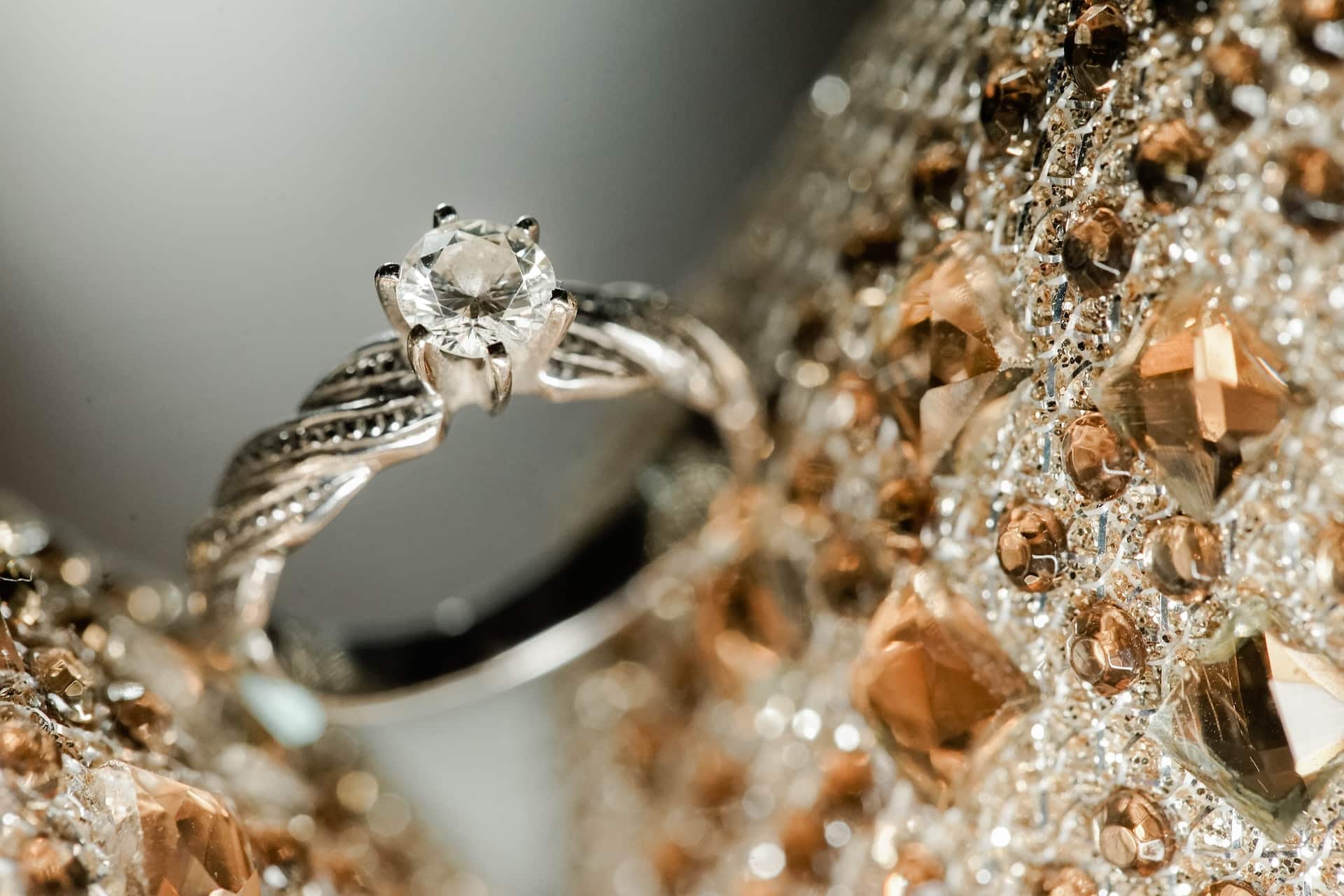 Edwardian rings are renowned for their exceptional craftsmanship and ladylike aesthetic. The designs of these rings are often incredibly delicate, featuring lace-like patterns and filigree work. If you're searching for an antique engagement ring with a feminine feel, an Edwardian ring is sure to make you feel like royalty on your big day.
Art Deco Rings (1920-1930)
Art deco rings are characterised by their unique geometric shapes and bold designs. These rings often feature colourful gemstones like rubies and sapphires, as wells as diamond accents. If you're looking for an antique engagement ring with a little bit of edge, an art deco ring is the perfect choice for you.
Retro Rings (1940-1950)
Retro rings are distinguished by their use of unusual materials like Bakelite and Lucite plastic. These materials were used during World War II when precious metals were being rationed for the war effort. Retro rings also frequently feature colourful gemstones inlaid into the plastic – a striking contrast that's sure to turn heads. If you want an antique engagement ring that's truly unique, a retro ring is definitely the way to go.
Antique engagement rings are truly something special – and if you're looking for an alternative to modern jewellery, you can find these antique engagement rings for sale in a reputable dealer's website. Feel free to check out which of the abovementioned stunning styles would fit you.
Whether you're drawn to the delicate designs of the Georgian era or the bold geometric shapes of art deco jewellery, there's sure to be an antique style that suits your taste perfectly. So why not take a step back in time and explore the beauty of antique engagement rings? You might just find the perfect ring for your big day – and it may even be more special than you ever imagined possible!