Chiang Mai, in particular, is long known as the cultural capital of Thailand and is emerging as a hotspot for TEFL courses. With several TEFL course providers offering certification, Chiang Mai promises to bring one of the best TEFL experiences. Owing to its increasing popularity as a tourist destination, there are loads of job opportunities for TEFL certified professionals in Thailand.
So, if you are looking for a TEFL certification that is both affordable and of high quality, here are some great reasons Chiang Mai is the best place to get it.
Cost Of Living
Though often overshadowed by its more famous neighbour Bangkok, the city of Chiang Mai has a charm all its own. Nestled in the mountains of northern Thailand, Chiang Mai is renowned for its scenic beauty and rich culture. Thanks to its relatively low cost of living, it's an increasingly popular destination for digital nomads and retirees.
Compared to other Southeast Asian cities, Chiang Mai is quite affordable. While you can find cheap accommodation and food options, there are also plenty of mid-range and upscale options if you're willing to spend a bit more. You can easily get by on a budget of around $500 per month, which includes rent, food, transportation, and other expenses. Overall, the cost of living in Chiang Mai is about 20-30% lower than in Bangkok.
Quality Of TEFL Courses
The quality of TEFL courses offered in Chiang Mai is excellent, with many courses being accredited by the Thailand Ministry of Education. The course providers in Chiang Mai are also well-established and have a long history of providing high-quality training. Many TEFL providers in Chiang Mai are registered with the International TEFL and TESOL Association (ITTA), the world's largest association of TEFL professionals.
TEFL Job Opportunities
As a tourist destination, Thailand is always in need of English teachers. In addition to public schools, many private language schools throughout the country are always hiring qualified teachers. With Thailand's booming economy, the demand for English language instruction is only going to increase in the years to come.
The best way to find out about open positions is to check the websites of TEFL course providers in Chiang Mai. Many of them keep a Job Board on their website where they list current openings at schools and language centres throughout Thailand.
The average salary for a TEFL teacher in Chiang Mai is around 30,000 Baht per month (approximately USD 1000). This salary can vary depending on your qualifications and experience. Some schools may also offer additional benefits such as housing allowances or bonuses. Salaries are typically paid monthly and may be increased if you are willing to work overtime.
Job Opportunities
In addition to the quality of TEFL courses, another major reason Chiang Mai is becoming a hotspot for TEFL certification is the abundance of job opportunities available for TEFL certified professionals. With its growing tourism industry, Thailand needs more English teachers to meet the demand of students. This makes Chiang Mai a great place to find a job after getting your TEFL certification.
Cultural Experience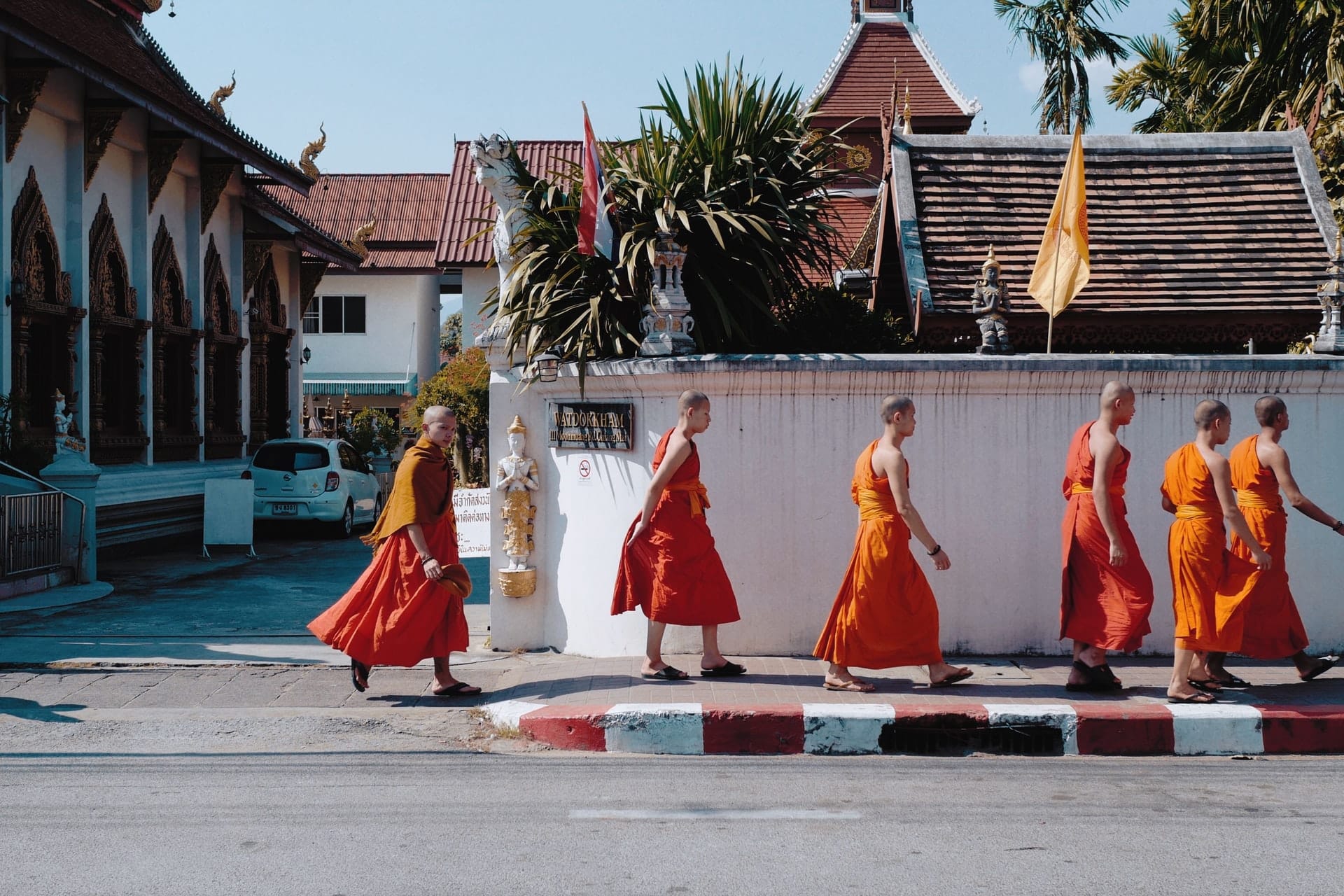 Chiang Mai is one of the most culturally rich cities in Thailand and offers plenty of opportunities to explore Thai culture. From its vibrant night markets to the many temples and palaces, there is much to see and do in Chiang Mai. This makes it a great place to live and learn about Thai culture while getting your TEFL certification.
Besides being the gateway to Northern Thailand, Chiang Mai has a Western influence and great nightlife, making it one of the world's premier TEFL teacher training destinations. It's the ideal location for a TEFL certification course. You can travel around the world with your TEFL certificate in hand and immediately find a job in your chosen field.
Many Universities & TEFL Schools
There are dozens of TEFL schools and universities in Chiang Mai, making it easy to find the right course for you. In addition, the quality of TEFL courses offered in Chiang Mai is excellent, with many courses being accredited by the Thailand Ministry of Education.
Even if you aim at a TEFL diploma or TEFL advanced diploma degree, those facilities are also within your reach. The University has an excellent academic reputation and the TEFL schools offer top-quality programs. The professors are passionate and highly knowledgeable in their field. If you want to gain an edge in your career, you will want to study SEE TEFL Chiang Mai provides, which is the best in the country. Not only will you benefit from the rigorous education, but also the beautiful scenery and culture. The city is teeming with life and there is always something new to explore. Immerse yourself in the language and culture and come out a changed person, ready to take on the world.
Warm & Friendly Locals
The people of Thailand are known for their warmth and friendliness. Chiang Mai is no exception, with the locals always willing to help out tourists. This makes Chiang Mai a great place to live and experience Thai culture firsthand. It's home to a large number of cafes, restaurants, and bars, and is known for its relaxed and welcoming atmosphere. In addition, the locals are always happy to help visitors find their way around town or recommend the best places to eat or drink.
English Is The Official Language
While Thailand has multiple languages, English is the universal language spoken in the business world and by government officials. This makes it a great place to live if you want to improve your English skills. With so many locals speaking English, you'll have plenty of opportunities to practice your language skills while living in Chiang Mai.
Getting a TEFL certification in Chiang Mai is a great way to improve your career prospects and gain a unique cultural experience. With its excellent TEFL schools, ample job opportunities, and warm and friendly locals, Chiang Mai is the perfect place to get your TEFL certification. So what are you waiting for? Start planning your trip today!