What could be better than spending a lazy summer day on your deck porch? Whether you're enjoying the sun or the shade, it's the perfect spot to relax with a cold drink and a good book. If you're looking for some inspiration, check out these great porch design ideas! From rustic to modern, from functional enhancements to aesthetic improvements, there's something for everyone. So get started planning your dream deck today!
Pick A Theme
A great way to add interest to your porch design is to group different elements along a theme. The colours and textures you choose can be playful or sophisticated. A metallic colour palette and a doormat in a mossy green will make your front porch appear cozier and more inviting. You may want to incorporate floor to ceiling drapes for the late afternoon sun. If you'd like to add a romantic feel to your front porch, consider hanging a welcoming chalkboard. A couple of candle lanterns will provide mood lighting and can even be battery operated. Integrated lighting makes it safer to enjoy your porch during nighttime.
Heat Things Up With A Fire Feature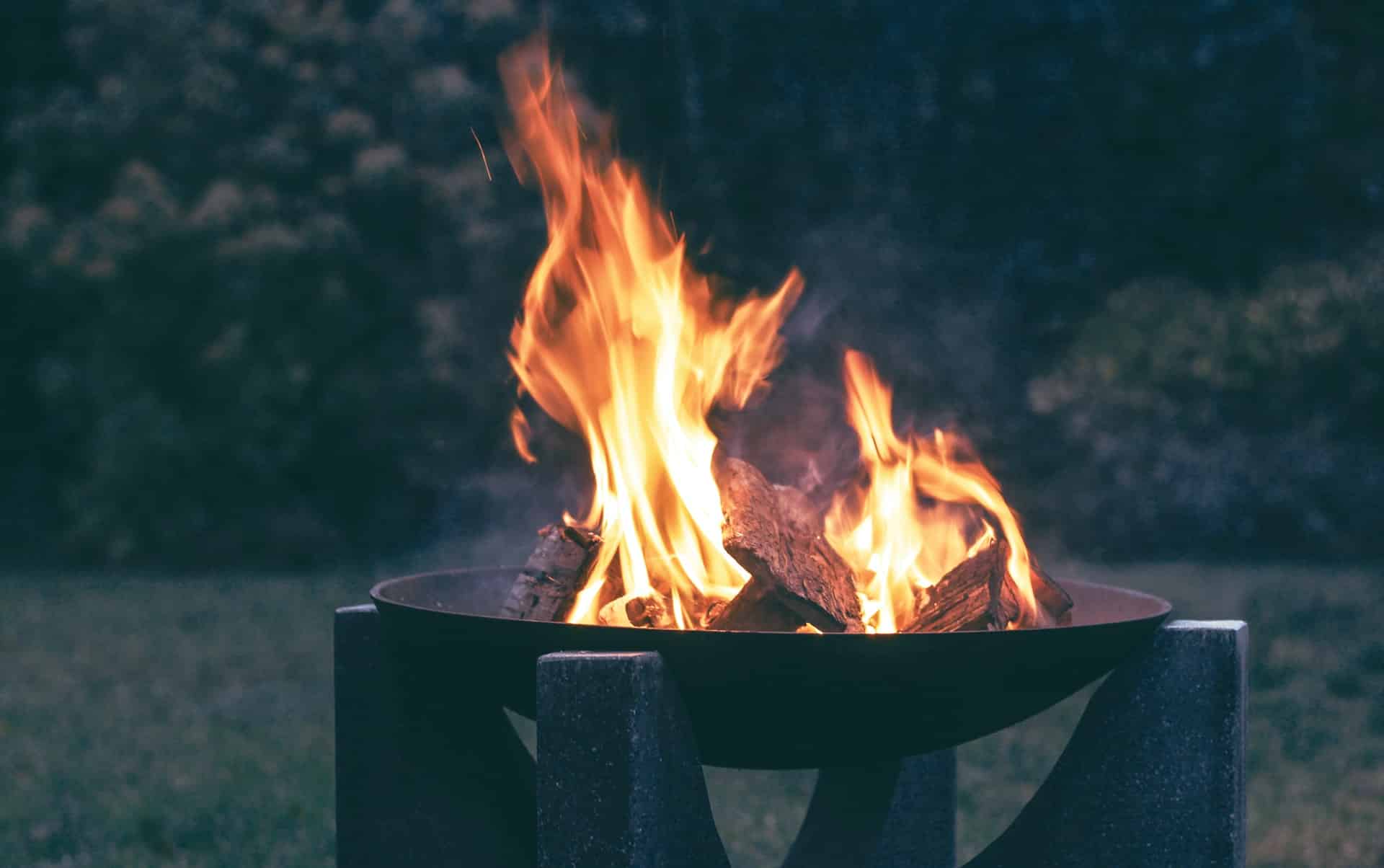 Image Source: Pexels
Another popular porch decoration idea is a fire feature. Having a fire feature in your porch can be a focal point. A coastal-styled front porch has padded chairs and colour coordinated side tables, with a central gas-powered fire feature in a concrete urn. If you can't run a gas line to your front porch, you can easily use propane canisters. It doesn't matter what type of fireplace you have.
Get Creative & Repurpose Items
If you don't want to spend a lot of money, you can easily use repurposed items to create a stylish porch. Reusing a shipping pallet is a great way to get rid of unwanted clutter. You can even make it look more beautiful by using its inner support braces to hold mini-planters. The dusky blue pallet will serve as a stunning backdrop for colorful blooms. This outdoor project is an ideal way to make your porch unique.
Choose The Most Fitting Accents
Accents can be used as a focal point for porch or decking design ideas. They can also reflect your personality and add flair to your home's exterior. The colours and textures you use will determine the overall look and feel of your outdoor space.  You may want to check out the garden decking Essex or some of the homeowners of your town have. You may get inspired with their style.
Put Some Screens
You may want the classic style of a screened-in porch, or a covered porch. It features lots of windows and is similar to a sunroom. A covered porch is a fun, coastal escape. It is the perfect place to enjoy the view and the cool breezes while you read a book or play on your laptop. These designs are perfect for a summertime vacation home. If you're looking for more ideas, try these out.
Whether you're looking to create a formal or informal porch, the style you choose will determine the feel of the space. From neutral to bold, a screened porch will add a touch of sophistication and personality to your home.
There are several ways to customise a back porch. You can incorporate your favourite accessories. This is where you can express your personality. Changing up the colour scheme can be a fun and creative project.
Looking for porch design ideas for your garden decking? Porches can add a lot of character and extra living space to your home. There are a variety of porch designs to choose from, so you are sure to find the perfect one for your home.