The bathroom is arguably the most important room in the house. It's a place you visit several times a day so keeping a clean, healthy, and modern bathroom increases the value of your home, and keeps you healthy of mind and body.
By increasing the value of your bathroom, you will be able to recoup a significant portion of your investment if you ever decide to sell your home. Consequently, modernising or remodelling your bathroom is not only a practical decision, but it is also a financially savvy one.
Upon entering the bathroom showroom in Egham, you are immediately drawn to the sleek lines and minimalist design of the modern bathroom shelves. After browsing through the various styles and finishes on display, you come to realise that remodelling your bathroom to incorporate these shelves is the best way to maximise your available space. Not only will you be able to declutter your countertops, but you will also be able to add a touch of luxury to your bathroom with these modern fixtures.
Modernising or remodelling your bathroom increases its value further. You realise that you are not getting the most of your available space after considering all the ways to fully incorporate different styles of bathroom shelves following the recent visit to the bathroom showroom.
Here are 10 creative ways to make use of bathroom shelves.
A Central Shelving Unit Down To The Floor
This is ideal for keeping all your requirements in one place. It is an excellent option when every bit of limited space is invaluable.
Hanging Shelves
They are wonderful as they are relatively unobtrusive and can offer several designs to suit your overall look. Those finished off with a towel rail below the bottom shelf also offer an all-in-one storage solution.
Make Use Of Alcoves
Making use of the alcoves is an ideal way to free up space that isn't accessible for normal usage. It also creates space elsewhere in the room that would be taken up by other storage units.
Rustic Baskets
They can offer a feature to set your bathroom apart from most others. They can be made from reclaimed wood, pipe flanges and wicker baskets, all perfect for holding towels or toiletries and offering a unique touch.
Ladder Shelving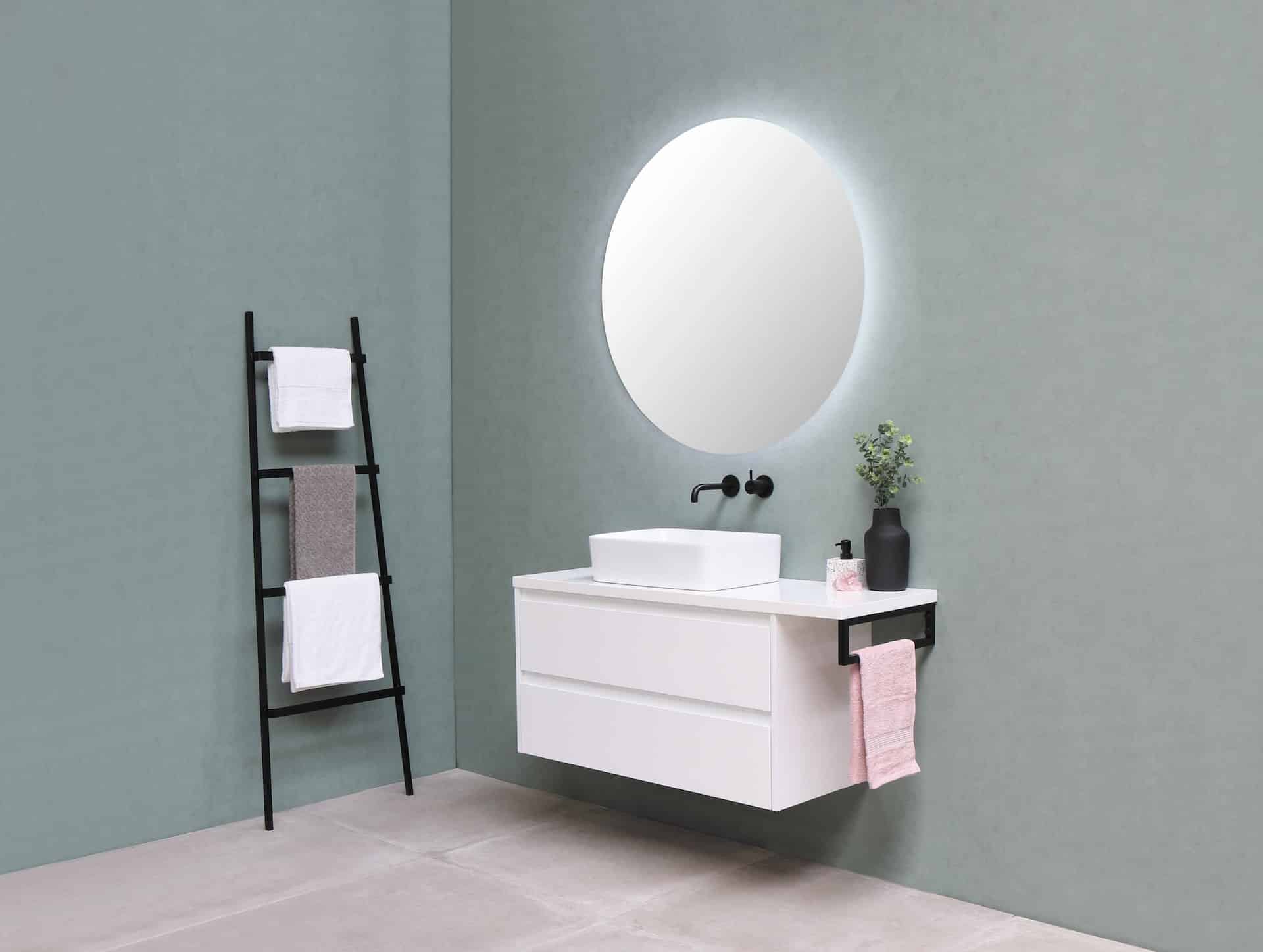 Make your bathroom the talk of your visiting friends by incorporating a ladder design, perhaps made from reclaimed wood. Standing against a wall, each rung offers storage opportunities.
Open Vanity Unit
This is a great space effective option, as the area below a sink is opened to allow shelving underneath to hold bathroom cleaning equipment and towels. Like many of these shelving ideas, you may gain further inspiration from a visit to a show and exhibition.
Heated Towel Shelves
They will add extra quality into your life. What could be nicer than coming home after a hard day at work or escaping adverse weather than to have a bath or shower and then dry yourself with a towel from a heated shelf?
Bracket Shelves
They are a fine way to add extra features to the bathroom as they can be fixed higher than required for normal use and hold plants or ornaments to add style and originality to your surroundings.
Glass Shelving
This is yet another feature that might just be perfect for your own design tastes. Glass shelves are often the perfect accompaniment to tiled walls.
An Open Linen Cupboard
This is a feature that can bring an old storage unit back to life with a clean and polish and the removal of its old doors, thus saving you money on a replacement.
Be creative, speak to expert designers for advice at the showrooms. Take your time to find the right combination to get the most from shelving in your bathroom.